TOP Business Montenegro - New Concept to Empower Montenegrin Business Community
A new concept to empower the Montenegrin business community – TOP Business Montenegro – has been presented today at a press conference in the Chamber of Economy of Montenegro (CEM). The TOP Business Montenegro initiative has been created by BI Communication and BI Consulting, CEM is an institutional partner, CKB bank is a sponsor, and MTEL an exclusive partner.
Ratko Nikolić, BI Consulting executive director, has said that they are once again pursuing the mission to identify and promote successful business stories, this time through a new, Top Business Montenegro 2023 initiative.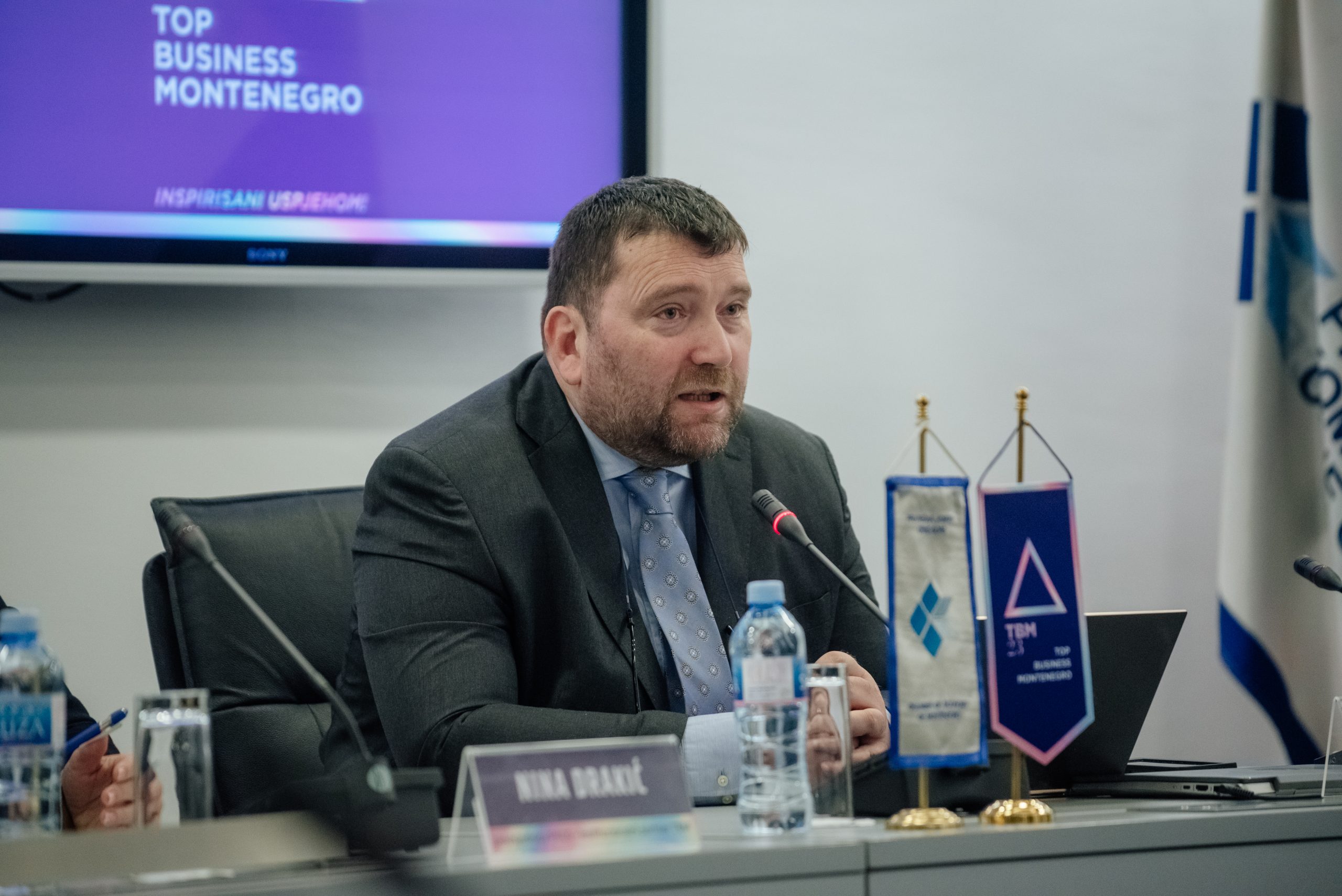 "Today it seems more necessary than ever to pay our attention to the best and most successful businesses in Montenegro – those that our economy is based on. The procedure for selecting the most successful companies will be as follows: once we receive financial statements for 2022 and formally review them, we will select those who meet our criteria, which will be stricter in this case in terms of assessing the quality of the company's financial status. Finally, companies that meet all the criteria will be ranked based on their market performance – sales revenue. Number of companies included in lists will be adjusted to the actual structure of the Montenegrin economy, meaning that micro and small enterprises will dominate in numbers. An additional emphasis on quality and company risk profile is a key step forward and improvement of the TBM initiative compared to all others, so we can now rightly say that our project will deal with the best", Nikolić has said.
Nina Drakić, president of the Chamber of Economy of Montenegro, has said that endorsement and promotion of those who are the best in business should encourage business people on their path to success, which is possible in Montenegro, and thus boost creativity and creative energy.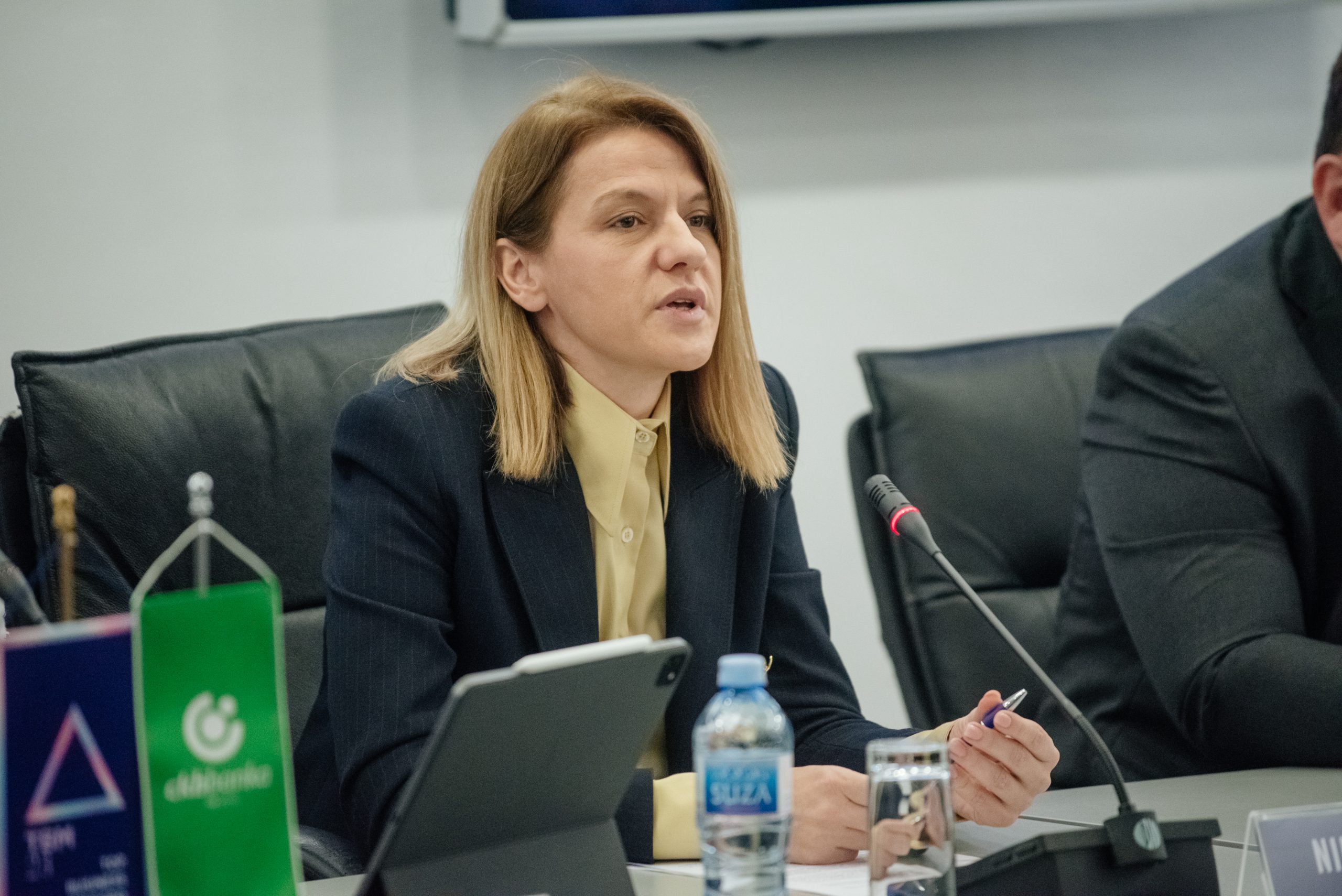 "This is exactly what I see as the ambition behind the Top Business Montenegro project and the reason for the Chamber's full support for this project. Through this, as well as other Chamber projects – Strength is Within Us, Let's Buy Domestic, Goods from Montenegro – we want to encourage entrepreneurs to perform even better, to adapt faster to the needs of consumers, to be more competitive. We also want to contribute to the visibility of the Montenegrin economy, and draw attention to domestic brands and products that deserve stronger support", president Drakić has said.
She has added that every successful business story starts with a good idea. Therefore, CEM has been working continuously to create an environment that will recognise and support promising business initiatives and make it possible for them to take root and grow on the market.
Nikola Perišić, member of the CKB's board of directors responsible for the corporate sector, has said that this financial institution has been recognized as a leader in the corporate segment.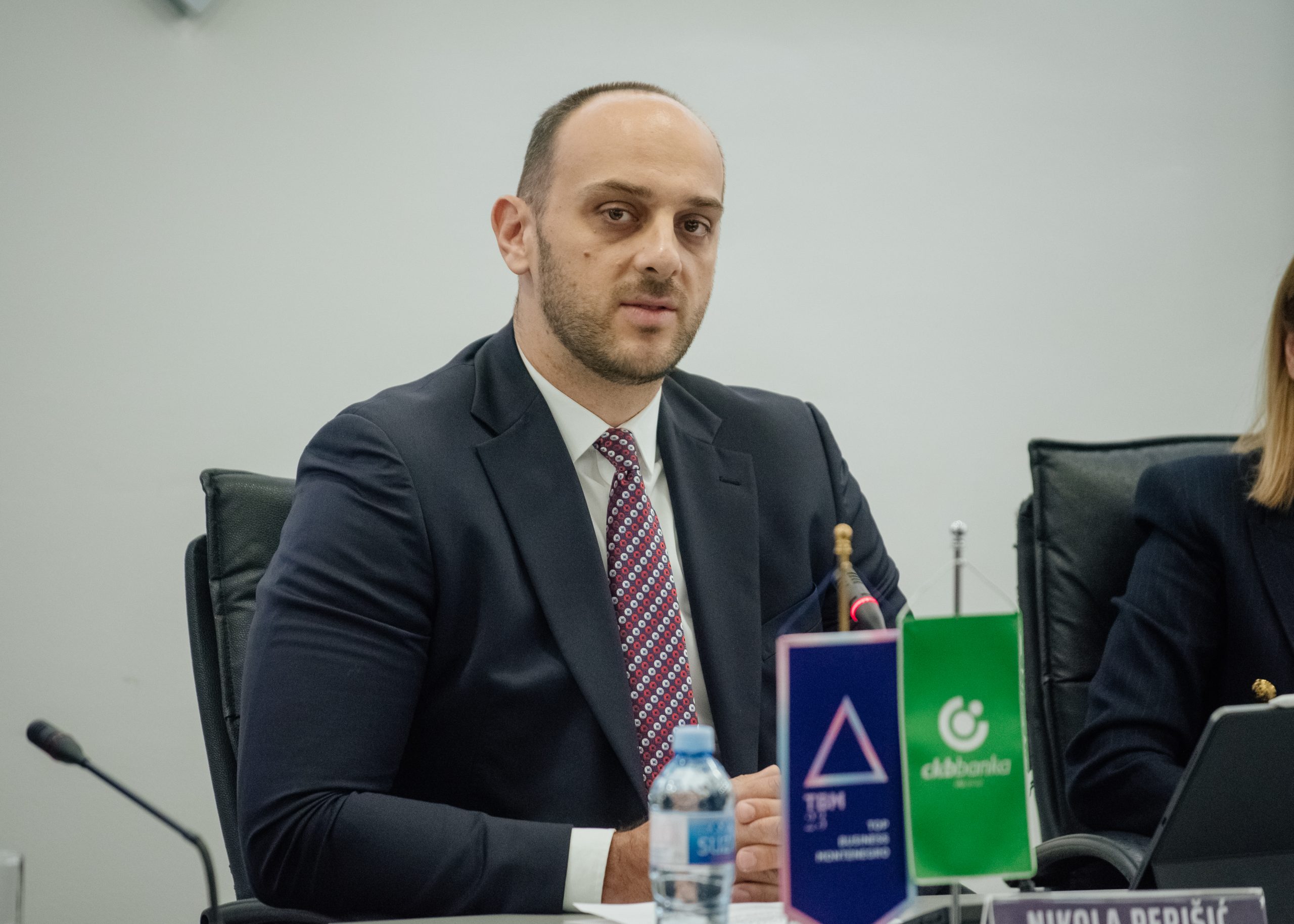 "I believe that this status is based on our commitment to build strategic professional partnerships, in which we support companies and sustainable business opportunities, which is of overall importance for the progress of Montenegro's economy and society. Bank's capacities are fully focused on empowering companies to create successful business models that provide growth opportunities and help develop necessary resilience to different negative impacts. I would also highlight CKB's involvement in most important development projects transforming Montenegro and creating preconditions to fully valorise our potentials, attract foreign and domestic investments, and diversify our economy", he has said.
Perišić has also explained that all of the above were reasons why CKB sided with Top Business Montenegro this year, as a general sponsor, to celebrate together the results of the Montenegrin business sector.
"I am confident that Top Business Montenegro will grow into a prestigious and motivating business award, that recognizes accomplished results and positive business practices based on transparent and measurable criteria," Perišić has said.
Tatjana Mandić, MTEL company CEO, has said that projects like this, which bring together the most successful companies in the business community, raise awareness of the importance of the success of each individual business entity and its contribution to Montenegro's economic development.
"MTEL has been the top earning company in the telecommunications sector for two consecutive years. We honestly hope we will earn the prestigious award this year as well, and we look forward to the results of the ranking, because 2022 was of great importance for MTEL. It's the year in which MTEL celebrated 15 years of its business operations, and I am proud to point out that it's the year when it became an absolute leader in the field of telecommunications by market share, both in mobile telephony and television and in the Internet", Mandić has said.
(Visited 20 times, 1 visits today)